Private forms and fields
Private forms
You can create forms available only for limited contacts. It allows you to make private surveys.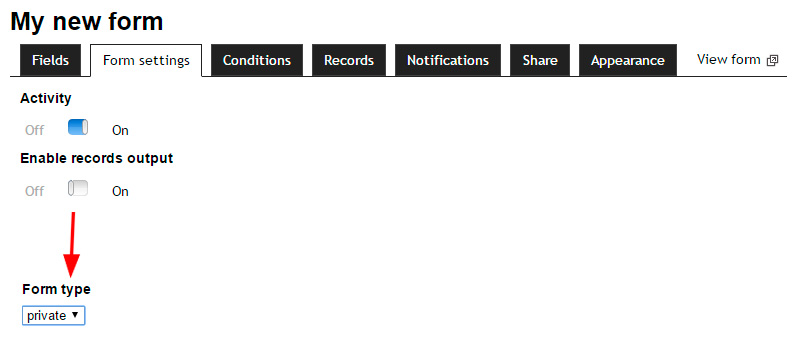 Contact rights can be changed in app. Contacts.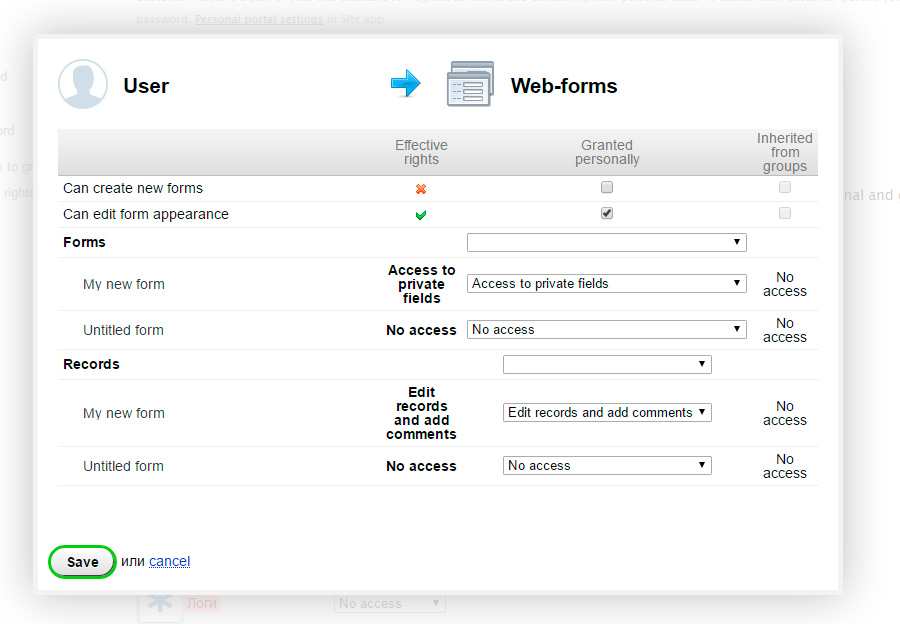 Private fields
Private fields can be used in public and private forms. It can be special fields for admins or fields for indicating something, fields for additional information. Only contacts with special access will see that fields.